About us
At Vallor Trucks we have qualified and experienced professionals in the commercialization of used or second-hand vehicles.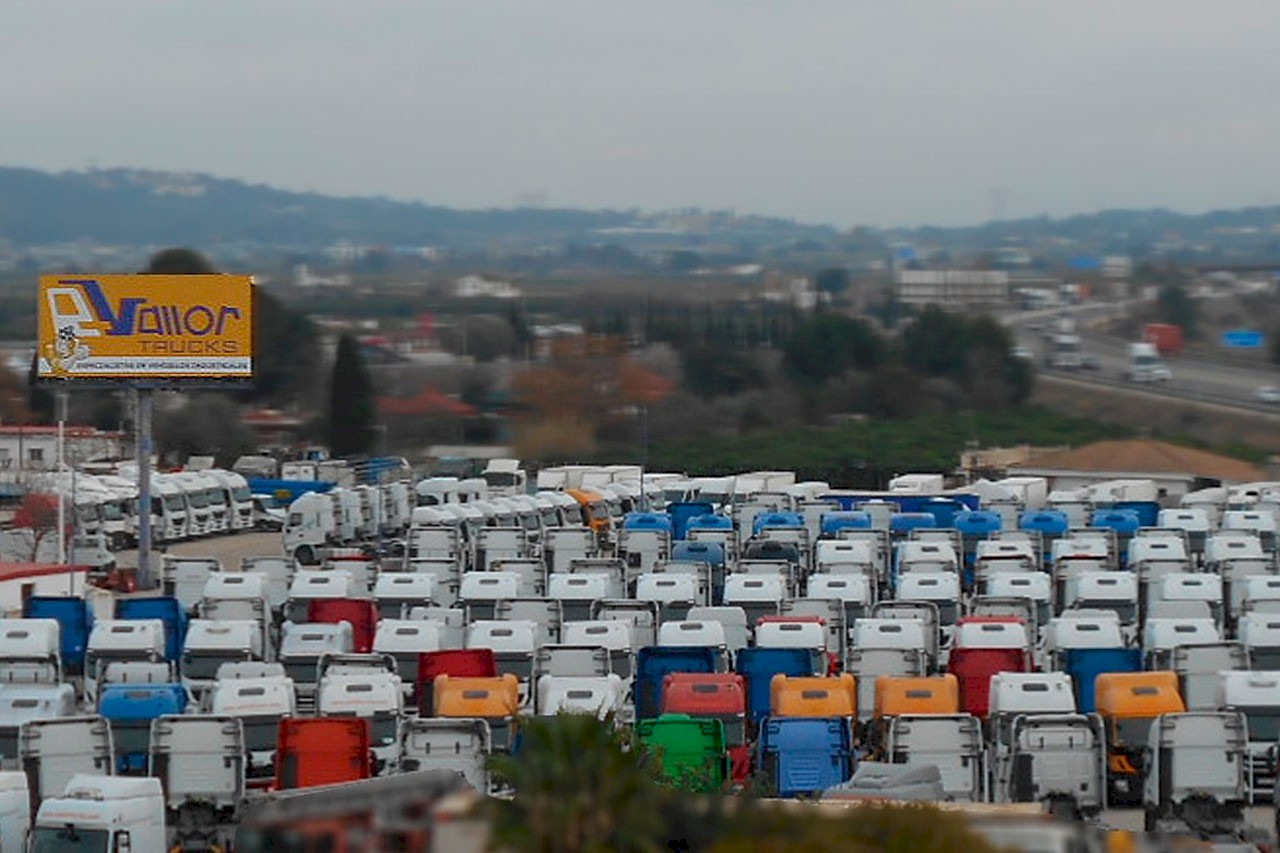 Our purpose

From Vallor Trucks we offer our services throughout the Spanish Mediterranean corridor since 2004, the year in which we founded our company and from which we have been working every day to reap good results. For this we also have a human team perfectly qualified to carry out each process and with great demonstrable experience within the sector.

Our vision

In our company, as specialists in purchase and sale of vehicles used and second-hand, we have two dedicated facilities, one for the exhibition and sale of our stock in a campaign of more than 30,000 square meters, and another to workshops equipped with all the necessary tools for the set-up of vehicles with more than 4,000 square meters of surface

Our mission

In order to carry out our work, we have a team of highly qualified professionals with extensive experience in the sector. This fact, together with the good results obtained, entails a total and absolute guarantee regarding the quality of all the vehicles that we commercialize and the full satisfaction of all our customers, since They are also offered a close and totally personalized treatment.

Vans
If you need to buy used or second-hand vans for your business, do not hesitate to contact us

Trucks
The used trucks that we commercialize in Vallor Trucks are approved and have a full guarantee. Consult us without obligation

Tractors
In Vallor Trucks we have dedicated more than 10 years to the sale of second-hand and second-hand tractors in Torrent Semitrailers
If you are looking for second-hand or used semi-trailers for your company or industry, do not hesitate to contact Vallor Trucks Trailer
The trailers of second hand and used that we sell in Vallor Trucks will offer a quality service for years Agricultural vehicles
If you want to acquire any of the used commercial vehicles that we commercialize in Vallor Trucks do not hesitate to contact us Cars
Second hand or second-hand cars that we sell have all the guarantees of functionality and safety Machinery
At Vallor Trucks we have been working since 2004 to provide a quality service in the purchase and sale of used or second-hand industrial machinery
Do you have any questions?
For more information about our company contact us through the way that is most comfortable, we will be happy to assist you.