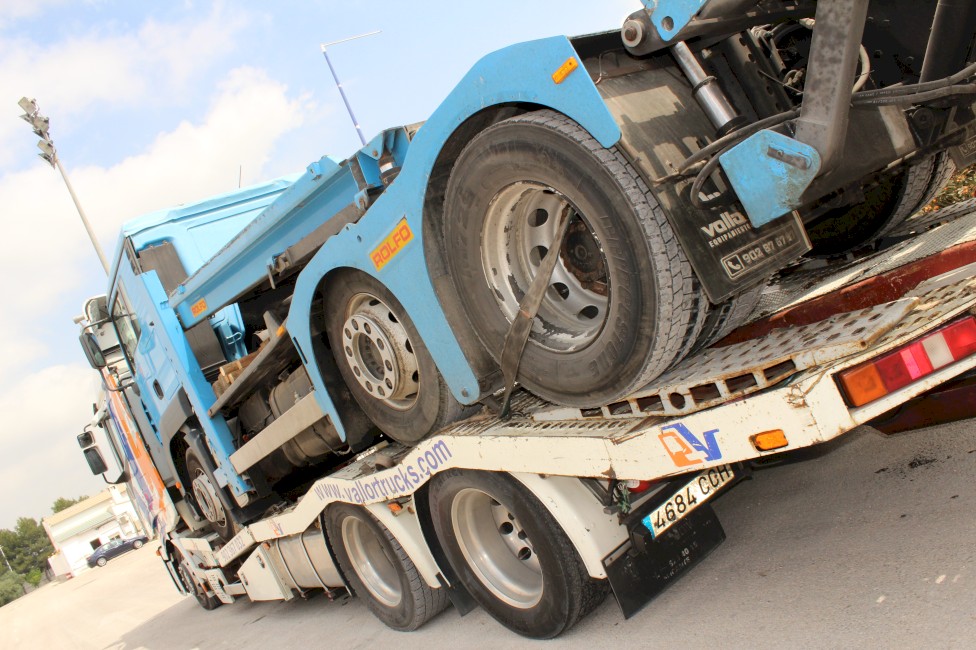 In Vallor Trucks we have a multidisciplinary team to offer a complete and quality service in the purchase and sale of all types of second-hand industrial machinery. Among the staff are mechanics, administrators, merchants or transporters, all of them with ample proven experience. The objective is none other than to achieve the full satisfaction of each and every one of our clients.
In our campaign you can see all our stock, which is composed of a large number of industrial machinery of various types and brands, the latter of prestigious like Iveco, Man or Volvo. To carry out all the orders we have among our ranks mechanics, administrative, transporters and highly qualified traders with an unblemished trajectory within the sector.
In Vallor Trucks, in addition to the sale that we have carried out since 2004, the year in which this company was founded, our service covers much more, from personalized advice on the type of machinery and according to your needs, to transportation throughout the east coast of Spain and the set-up of all the machines in the workshop of more than 4,000 square meters that we have in the town of Torrent.
All second-hand industrial machinery that we buy and sell is revised and, therefore, comply with the necessary approvals for your bearing. In our company it is important to highlight that we provide various services to make our clients lose as little time as possible. Among the services we provide are the procedures and insurance contracts, as well as the logistics for transport.
So, if you need to buy used industrial machinery for your business, do not hesitate and come visit us at Torrent or contact us through the way you prefer. In Vallor Trucks we will offer you a personalized assistance and thanks to our ample stock, you will probably find the precise vehicle to develop your activity