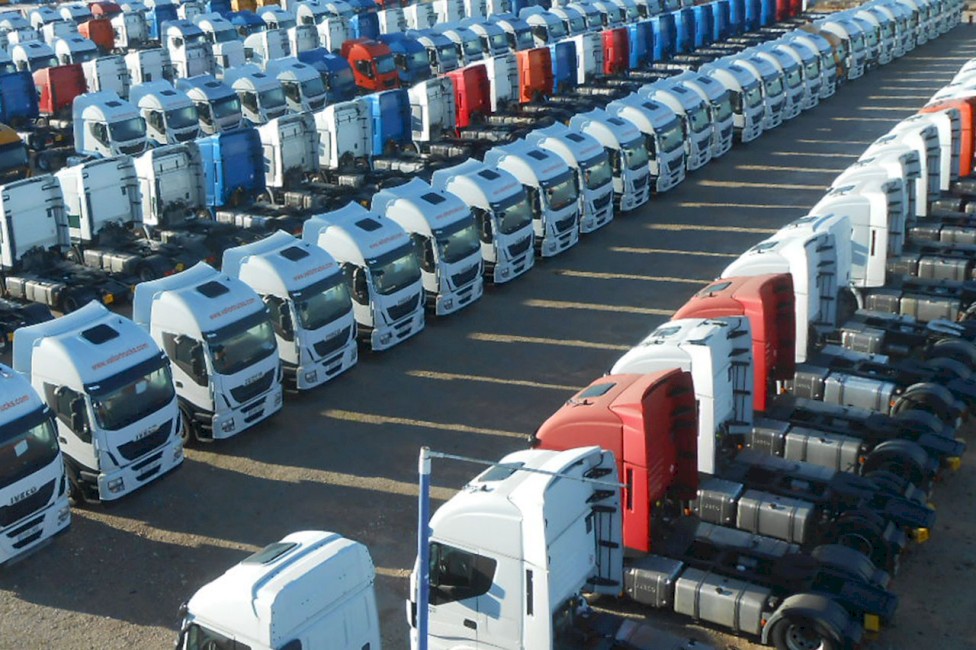 In our company, Vallor Trucks, we have been since 2004 dedicating ourselves to the commercialization in general of second-hand tractor trucks, as well as all kinds of trucks, vans, tractors or used cars of prestigious brands such as Iveco, Man, Mercedes, Renault o Scania in the Valencian town of Torrent, a strategic point near the cargo port of Valencia.
All used tractor trucks and vehicles that we commercialize are perfectly approved for their purpose and have a full guarantee. We are characterized by professionalism, seriousness and efficiency in our work to achieve our main objective: the full satisfaction of each and every one of the clients. For this we have the necessary personnel and facilities.
In Vallor Trucks we also take care of the legalization of transformations, the processing of the export of the vehicles where the customer asks, the contracting of insurance, transport plates so that he can withdraw the vehicle or manage the logistics for transport to his destination. The objective of providing these services is simply to make the client care about everything and not waste his time.
Before the sale of second-hand tractors or our second-hand trucks, we carry out exhaustive tests to verify that the vehicle complies with all its mechanical features to guarantee a good performance in the short, medium and long term and the safety of the driver. In the event that they do not comply, we have experienced mechanics and a workshop to carry out the pertinent set-up.
Finally, it should be noted that we provide our services for all locations located in what is the national Mediterranean corridor. If you want to buy (Link contact tab) for your business tractor trucks, Vallor Trucks is what you are looking for. Our staff will offer you a direct and personalized treatment so that the vehicle you acquire perfectly adapts to the functions you will have to perform.