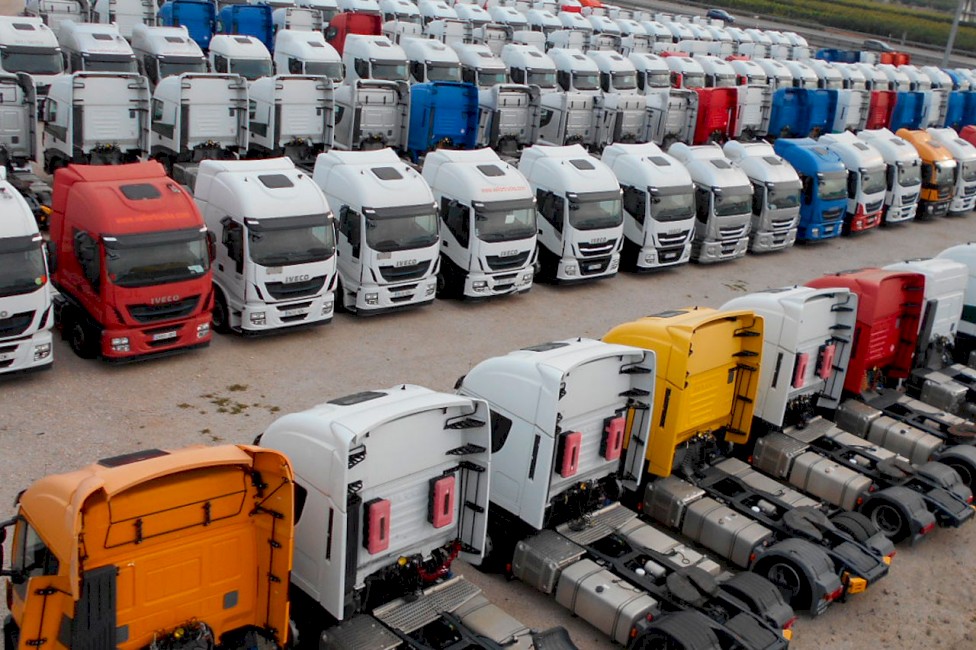 In Vallor Trucks we offer a wide range of used and second-hand industrial vehicles, as well as a complete sales service (Link services tab) of various vehicles. To carry out our work, in addition to a multidisciplinary staff with extensive experience, we have workshops equipped with the tools and machinery necessary for the development of vehicles of 4,000 square meters.
Specifically, in our field of more than 30,000 square meters you can find the following types of vehicles, all with the maximum guarantee of functionality:
Therefore, if you are looking for used or second hand industrial vehicles for a sector such as construction or agriculture, at Vallor Trucks we have what you need. We offer a total guarantee with all the vehicles that we market and, since our foundation in 2004, we have achieved very good results both in the short and long term and, consequently, satisfied customers, our main objective.
Among the types of vehicles we sell are tractors, vans, trucks of different tonnages and characteristics, second-hand and agricultural industrial vehicles, tractor trucks, cars, trailers, semi-trailers, cranes, elevators, cars, buses, etc. of the most prestigious brands in the market such as Mercedes, Scania, Iveco or Man. The objective is to offer a quality service and guarantee the durability and safety of the vehicles.
Do not hesitate to take a look at our stock and get in touch with Vallor Trucks through the way you prefer, either through our phone or by writing to the email you can get on this website. All our staff will be happy to assist you and advise you according to your needs in a completely personalized way. We are waiting for you in the Valencian town of Torrent!